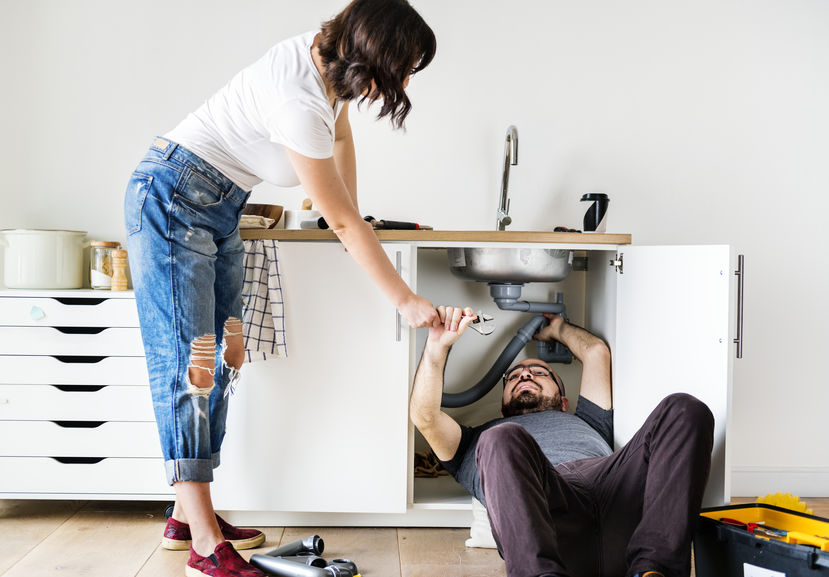 What comes to mind when you think of DIY projects? Hopefully, it isn't plumbing repairs.
At Rol Air Plumbing & Heating, we want to provide you the very best in plumbing repairs and fixtures, and for that reason, we encourage you never to go a plumbing repair alone. Not convinced? Consider the following reasons why taking on your own repairs instead of involving the help of plumbing services in Elk River, MN might be a major mistake.
It Can Lead to More Costly Repairs – You probably think you're just as equipped as anyone to fix a tiny leak or clog, but the truth is that doing so could end up costing you. While you may think that forgoing a phone call to a local plumbing company in Elk River, MN is saving you money, you actually will likely end up spending more if you break something or your handy work goes awry. Rather than risking further damage, enlist the help of a professional.

It Is Risky – Not only do you risk making the problem worse than it originally was, but you could also end up injuring yourself or others.

Plumbing repairs in Elk River, MN

are dirty jobs, and they are best handled by skilled technicians. Neglecting to do so increases the likelihood of toxic exposure to bacteria and contaminants in your environment leading to unwanted physical symptoms and potential health ailments.

It Can Affect Your Plumbing System – As hard as it might be, try to avoid commercial products marketed to get you to handle plumbing issues on your own. Some of these products could lead to problems that will involve

emergency plumbing in Elk River, MN

. That will only cost you more money down the road. Products such as gels marketed to unclog your drain are great examples of seemingly easy and effective products that will do more harm than good. Instead of risking making things worse, it may be best to leave these jobs to the pros.
To conclude, some repairs are best left in the hands of a skillful plumber in Elk River, MN. If you are interested in an inspection or in need plumbing services, contact us at Rol Air Plumbing & Heating, today.
Looking to keep your home healthy and save money? Check out the Rol Air Total Home Care 365!