Sump Pumps in Zimmerman, MN, and Nearby Areas
If you have a sump pump, it's important that it works well so you can be sure that your home is safe no matter what happens with the weather. Sump pumps are designed to pump water away from basements and other parts of your home that are below ground level in cases where the water table gets too high. This most often happens when it storms but it can also happen when snow melts or pipes break.
Not sure if you have a sump pump? We can come out and take a look for you. If you do, we'll tell you what you need to do to care for it, based on the type, size, and age of the pump we find.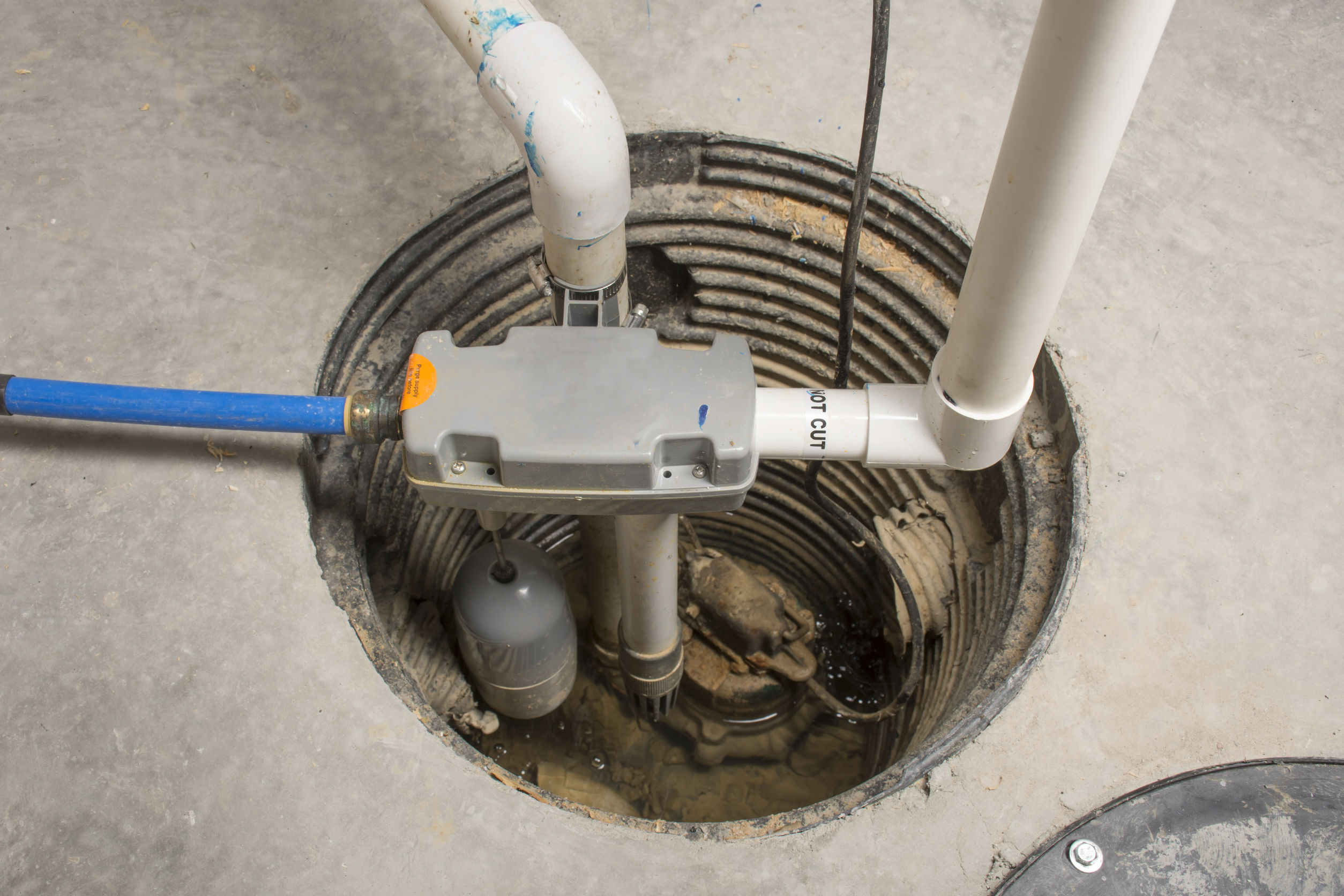 We Specialize in Sump Pump Repair Services
If you haven't heard your sump pump turn on for a while and there have been some big storms, there's a good chance you need a sump pump repair in your home or business. If you're not sure, you can test your pump to see if it's working. Just fill it up to the line marked in the bucket or tub. It should turn on and pump the water out fast. If it doesn't turn on or it takes a while to get rid of the excess water, call us for a sump pump repair.
A Full Suite of Sump Pump Services
Regular maintenance can keep your sump pump working for years to come. Call us for sump pump services or contact us to have a look at it when we are out doing your regular plumbing maintenance. We'll test it and examine it to make sure that all the parts we can see are working as they are designed to. If we find any problems, we'll let you know and complete your sump pump in Elk River, MN, and surrounding areas by fixing whatever has gone wrong. We won't leave until you have the sump pump you need to keep your home safe from flooding.
We Can Take Care of Sump Pump Replacement & Installation Services
Sometimes, your sump pump is so old or the repairs it needs are so extensive that we suggest a sump pump replacement instead. If this is the case for you, we'll make sure we help you find a pump that will serve you well for years to come. Then we'll do your sump pump installation according to the manufacturer's instructions so you can feel confident that your home is safe.
If you don't have a sump pump, we recommend getting one or at least calling out our professional plumbing company to see if you need one. We would be happy to take a look, and if a sump pump would benefit your home, perform a sump pump installation as soon as possible.
Don't mess around with your home's flood protection. Contact Rol Air Plumbing & Heating for all of your sump pump repair, servicing, and installation needs. We'll do your sump pump replacement, too. No matter what you need when it comes to sump pumps, we'll take care of it. Make your appointment today!
We provide quality sump pump services in the following areas: