First-String Emergency Plumbing in Zimmerman, MN, and Nearby Areas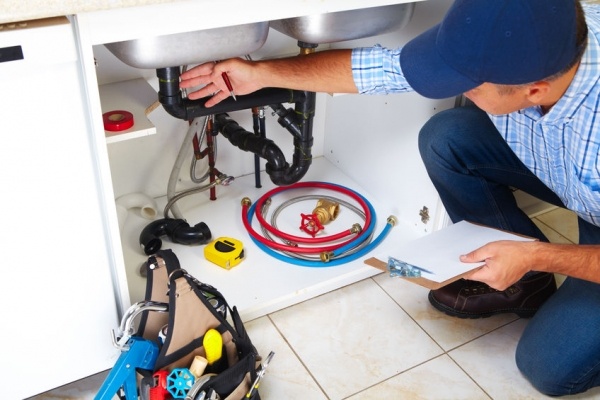 When you have a plumbing issue that comes up at night, on the weekend, or over a holiday, you don't have time to wait for regular business hours to come around before you call a plumber. You need emergency plumbing services now if you're going to mitigate the damage done to your home and stop the problem so it doesn't happen again. Luckily, our trusted plumbing company can help!
At Rol Air Plumbing & Heating, we understand that sometimes you need a plumber in Zimmerman, MN, no matter what day or time it is.
That's why we have experienced plumbers standing by all the time, ready and waiting to help you with your plumbing emergencies. We'll get back to you quickly, find out where in the northwest Twin Cities area you are, then get to you quickly. We'll do whatever we can to stop the problem or fix it right then, though we may need to come back during regular business hours if we have to purchase parts from stores that are closed. No matter what, we'll get your plumbing problem solved as soon as we can.
Do Less Damage!
Major plumbing issues can cause a lot of damage to your home, and they can do it fast. Whether you have sewage backing up into the house or a leaky pipe that just won't quit, water and waste can cause you to have to replace floors, walls, furniture, ceilings, accessories, and more!
While you may not be able to do much to mitigate the damage that water can do, there are a few things that will help. Here are some steps you can take to see that your home sustains as little damage as possible.
Task someone with calling a 24-hour plumbing service. It helps to have an emergency plumbing service in mind so that the person you send to call can just pick up the phone.
Turn off the main water valve to your home. If you suspect a leak, turning off the water will make it stop until it can get repaired. Your main water valve will probably be in your garage or your basement, near the utility area where your water heater and furnace are located. Turn it all the way in the opposite direction of where you find it and don't use water until it's turned back on.
Sop up as much water as possible. If you have sandbags, it's time to bring them in and use them to absorb water that is flowing out of a leak or sewage that is backing up into your house. If you don't have sandbags, use towels or rags to get as much of the water as possible. Even if you can't stop the flow, these will help so that less of the water will soak into your walls, floors, furniture, and more.
Apart from Emergency Plumbing in Zimmerman, MN, and nearby areas, we also offer the following services:
Why Choose Us
Rol Air Plumbing & Heating knows what matters most to our valued customers. This means timely arrivals, fair prices, flat rates, and guaranteed satisfaction with our work. With emergency plumbing, our team arrives promptly to minimize potential damage to your home and plumbing system. Our highly experienced and dedicated technicians also take the time to do each job right by using top-quality materials and clearly explaining the problem and ensuring no related issues are overlooked.
Call on us whenever you need a dependable:
Emergency Plumbing FAQs
Emergency plumbing is anything that demands immediate attention. It may include burst pipes, fluctuating water supply, toilet or sink backups, flooding, frozen pipes, or sewer line and septic tank issues.
Contact Our Emergency Plumbers Today!
You may not be able to undo the damage that's already been done, but you can stop any more from occurring.
We provide emergency plumbing services in the locations:
Contact us today for your 24-hour plumbing service needs in the Northwest Twin Cities area or fill out our online form and Rol Air Plumbing & Heating will be there soon to help you get the problem solved.