COME WORK WITH US, NOT FOR US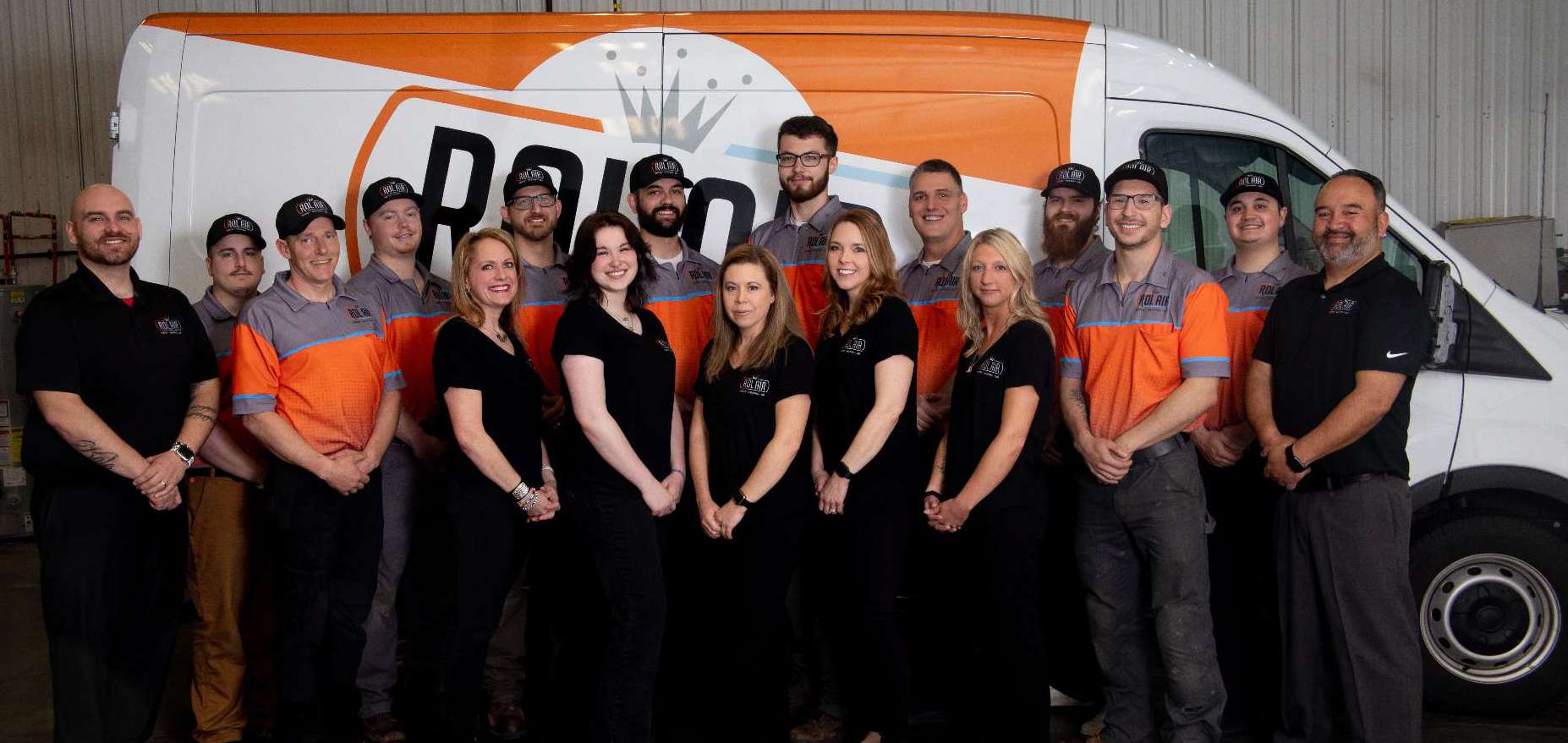 Stop working at a job you hate. Work with friends in an environment that wants to give you a lot of money and a life-long career.
We don't want to be a pit stop in your career – we want to be the last place you'll ever choose, because you can't imagine working anywhere else.
What's So Different about Rol Air Plumbing & Heating?
We have built the strongest team and culture you've ever seen, where team members are deeply motivated; we care about you, your hobbies, your family, and your free time and work to make sure you can enjoy balance in your life. We're constantly expanding and creating opportunities for our team. We want to help you dream big in your life and career and help you achieve it all.
Here are just a few reasons our team loves working here:
Make more money: we pay more than most
Paid Training
Paid Holidays
PTO (start accruing on day 1 and earn up to 80 hours per year)
401K
Medical, Dental, Vision, and Life Insurance
A clear path to build a life-long career
Team camaraderie
Who are we?
We're Rol Air Plumbing & Heating and our hashtag is #WeCareMore! We started over 10 years ago with one guy, his wife, and a truck… Over the years we've built, expanded, and grew. Today we are leaders who are dominating the Northwest Minnesota market with Plumbing, Heating, and Cooling. We are strong supporters of our community, and it feels like we're only getting started. We're adding more team members and have a solid plan for future growth.
Are you a fit?
If you're a hard-working professional with an inner drive to improve yourself and help others, you might be a fit for us. Along with the job-specific qualifications, here are the qualities we're looking for in our perfect candidate:
You work hard
You love working with a team
You're tech savvy – you can diagnose a problem and make recommendations to fix it
You love to serve others
You love to challenge yourself and you want to learn and cross-train
You understand the value of quality, safety, and delivering the highest level of customer service
Does that sound like you?
What do employees say?
I love that we're a local company serving our community and getting the job done right! Our culture is service first. Management is up to date with products & technology, plus they offer growth opportunities. I'm currently training to move into new areas on my path. I love it here.
Tim
At Rol Air Plumbing & Heating, they care about your "why". They take the time to learn about what motivates you, what drives you, what matters to you, and what your goals are. There is always potential for learning and growth. The company promotes a high level of working together as a team. Being part of this makes it very enjoyable to know that no matter what position you are in, you matter, and the work you do makes a difference. The best part of the job are the people I work with.
Beth
We answer phones and book calls for customers in need. We spend the day booking and working on smaller projects. Customer service is #1, but you can have some fun with your coworkers. Management is wonderful, and helpful through anything you need.
Amanda