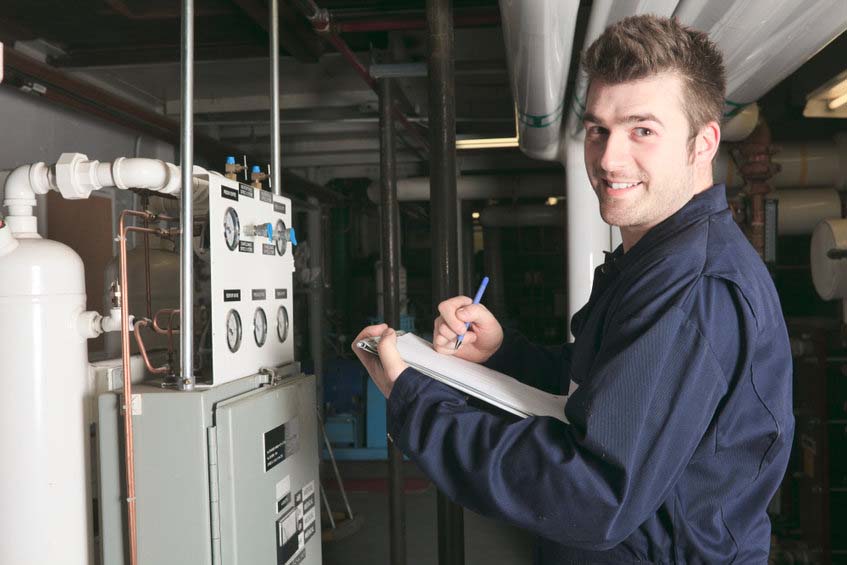 A properly functioning furnace is crucial to your home's comfort, especially during the colder months. One way to ensure that your system continues to function as it should, is to observe proper maintenance and to provide prompt heating repair in Elk River, MN when necessary. Understanding the different parts of your furnace and how they function can help you care for your unit better. Rol Air Plumbing & Heating discusses these below:
1. The Blower
The blower's function is to pull air into the combustion chamber, which is where the heating takes place. The air is usually pulled in from the basement and then back into the house through a set of vents.
2. The Burner
The burner is where the gas or oil ignites, producing heat. This occurs when the blower draws air into the combustion chamber. The flame ignites, producing a scorching fire that burns upwards. The fire heats the air, which is pushed out through the metal ductwork and vents. Regular heating services are key to keeping your furnace's burner in great condition.
3. Combustion Chamber
The combustion chamber catches any particles that are not burned up and sends them up to be cleaned away by a filter. This part is where the fuel burns and heats the air in the heating system. It also provides a place where the gasses are separated from the combustion chamber.
4. Heat Exchanger
This line of pipes supplies air to the combustion chamber when the burner is not on and receives the heat rejected from the combustion chamber. The heat exchanger is a pipe that connects the blower and the burner. This part cools down the air before it enters the house and prevents "cold drafts" from seeping into your living space and also prevents the inside of your home from heating up too quickly. Have the heat exchanger inspected after heating installation to ensure that it functions properly.
5. Air Ducts
Warm air goes into the furnace and hot air comes out through the air ducts. Air ducts, however, can become clogged with debris and require frequent heating maintenance.
When in need of reliable heating repair and maintenance services, contact Rol Air Plumbing & Heating today.
Looking to keep your home healthy and save money? Check out the Rol Air Total Home Care 365!