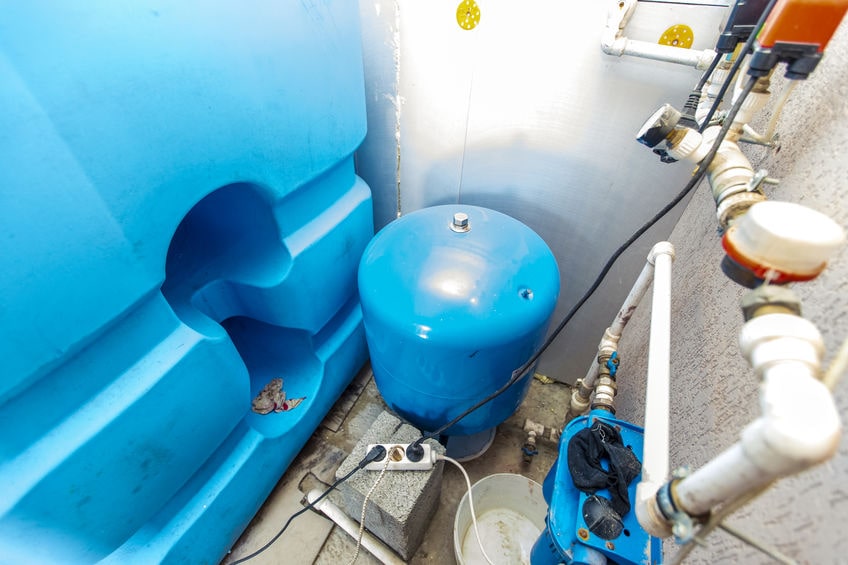 If you have a personal or property well, a residential well tank is a useful addition to your potable water system. One of the primary complaints about dedicated wells is a lack of water pressure, especially when cleaning up. That's where having a well tank might be beneficial. Not only does a well provide the needed pressure right away, but it also minimizes wear and tear on well pumps and the need for plumbing services in Albertville, MN.
Rol Air Plumbing and Heating, a plumbing company in Albertville, MN, can help you find the right well tank system for your home.
How Well Pressure Tanks Work
A well tank is essentially an air chamber with a membrane that creates a partition for water. As water pumps in, it pushes into and pressurizes the air. Once the air pressure reaches a certain point, the pump turns off, and the air is ready to bear down on the water and force it out at the pressure your home needs.
Where a Well Tank is Useful
There are several benefits that make a well pressure tank a good option:
Longer Pump Life – One of the biggest killers of pumps is repeated starts and stops. A well tank allows the pump to create a reserve, which covers multiple intermittent water uses, like sinks, showers, or flushes, without wearing the pump out and requiring plumbing repairs in Albertville, MN. This is especially useful if your home has peak demand hours, like mornings or evenings, where well-flow pressure would be inadequate.
Instant Water Pressure – The pump shuts off when the pressure reaches the max setting and turns back on automatically when the pressure reaches a minimum useful setting. This means there's always water pressure when you open the tap. If your well has a low flow rate, stored water pressure in a well tank makes life easier and avoids the need to manually start the pump.
Flow Assist – If your home's water demand is especially high and neither the well nor pump can keep up the supply, a pressurized well tank can kick in and make up the difference. Consult the plumbing professionals at Rol Air Plumbing and Heating to find the right tank size to provide an adequate pressure drawdown range that matches your pump's horsepower.
Essentially, it's a question of supply and demand. A well tank serves as a buffer against pump wear in any case. But if your home has a low-flow well and periods of frequent water usage, a well tank supports a working water system and serves to prolong your pump's lifespan.
Rely on an Experienced Plumbing Professional
When you're choosing the right well tank system or need an experienced plumber in Albertville, MN or the surrounding areas, the skilled and knowledgeable technicians at Rol Air Plumbing and Heating can assist you with all your home's plumbing needs, including installation and repair.
We also offer AC and heater maintenance, water filtration installations, drain cleaning, hydro jetting, fixture services, and emergency plumbing in Albertville, MN. Contact us or visit our website today for an appointment.
Looking to keep your home healthy and save money? Check out the Rol Air Total Home Care 365!