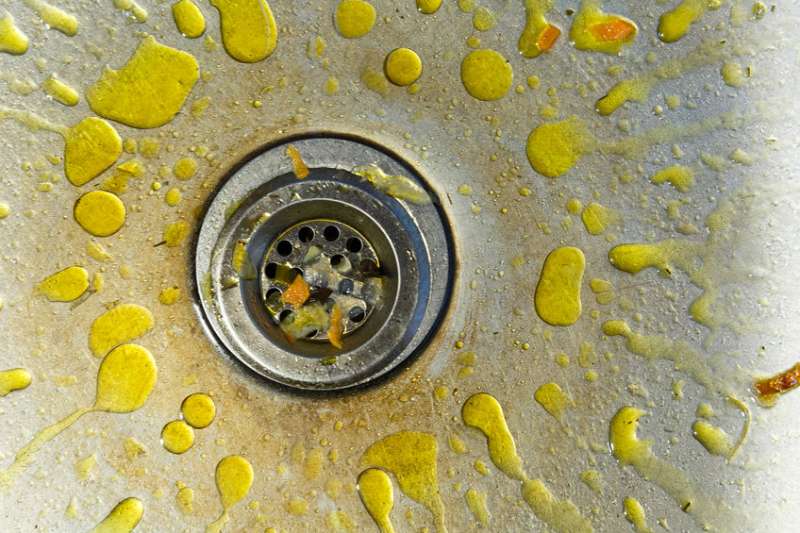 Rol Air Plumbing & Heating is the leading plumber in Zimmerman, MN. Our team deals with all your plumbing needs, including your drains. We can fix any problem that you have, particularly those that involve clogging.
As a leading drain cleaning company, we can help and discuss with you the problem and your options.  Be it clogged drains, backups, or even flooding in your home, we can provide the assistance that you need. There are several reasons you may be experiencing a clogged drain.
One reason behind clog issues is grease buildup.
How Grease Buildup Causes Problems
The first can be years of build-up due to dirt and grime in your drainpipe. As the dirt builds up, it begins to clog your drain and cause issues like slower draining. Other problems that can cause clogs in your drain pipes are disposing of grease in your drain. The grease will trap food particles and debris of all kinds in the pipe. If this is a continuous habit or the grease does stay trapped this can lead to buildup and blockage. This can lead to many other major problems with your plumbing. It can also lead to problems within the city sewer mains.
Our drain cleaning services are well equipped with proper professional tools. One of the safest services we have is hydro jetting. Hydro jetting can clear your pipes of built-up debris from grease and food safely and effectively. As it makes your system more effective it increases longevity, reducing your water bill.
Rely on Rol Air Plumbing & Heating
We offer drain cleaning in Zimmerman, MN. You can call Rol Air Plumbing & Heating to get the job done right. We work efficiently so that no extra damage is done to your home's pipes or plumbing system. Nevertheless, we advise you to avoid disposing of grease in your drains.
Call us or fill out the online form to schedule an appointment.
Looking to keep your home healthy and save money? Check out the Rol Air Total Home Care 365!