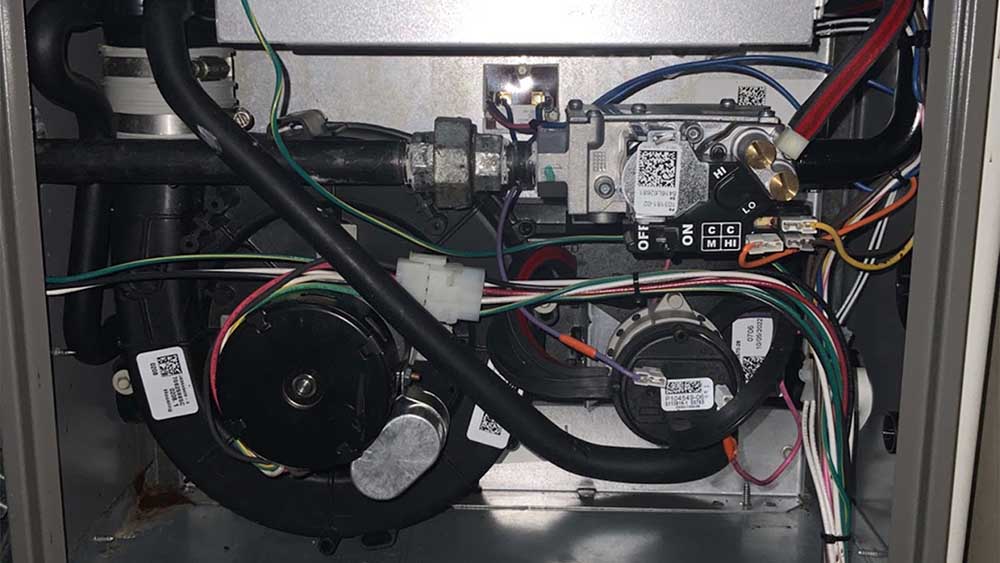 The Rol Air Plumbing & Heating team offers home heating services at an affordable rate from professional and courteous technicians. The cold season is not the time to discover your HVAC system or heater isn't working properly. Home heating systems are designed to last for decades, but only with proper preventative maintenance and timely repairs. Scheduling a yearly inspection with our team means you can rest assured knowing that your system will keep your family warm through the winter.
Watch Out For These Issues
Routine heating maintenance to your furnace will help avoid the most common problems. The experienced technicians on our team can perform a yearly inspection to help detect and prevent major issues.
Whether you're dealing with strange noises from the boiler or the radiators in your home aren't heating, our skilled technicians can help. If you notice any problems with your heater, including those below, you need to contact our professional team as soon as possible.
Heater switches off by itself
Heater makes whistling or gurgling sounds
Faulty thermostat
Frozen condensate pipe
Leaking
Low boiler pressure
No heat or hot water
Radiators not heating
Have your boiler serviced today by the best team providing heating repair in Ramsey, MN, to ensure it will not only last through the winter but will also warm your home for years to come.
Maintain Your Heating System
The warning sign that your home heating system isn't working properly may not be as obvious as the issues listed above. Seasonal maintenance will help detect any serviceable challenges, like:
Bad inducer draft motor
Dirty air vent and ducts
Dirty filter
Failed starting components
Low refrigerant levels
Mechanical wear and tear
Rol Air Plumbing & Heating is prepared to restore your heating system, perform routine maintenance, and complete heating installation in a professional, timely manner. We'll offer clear, best-fit solutions for your home heating needs. Contact us for reliable heating services to keep your home warm throughout the year.
Looking to keep your home healthy and save money? Check out the Rol Air Total Home Care 365!