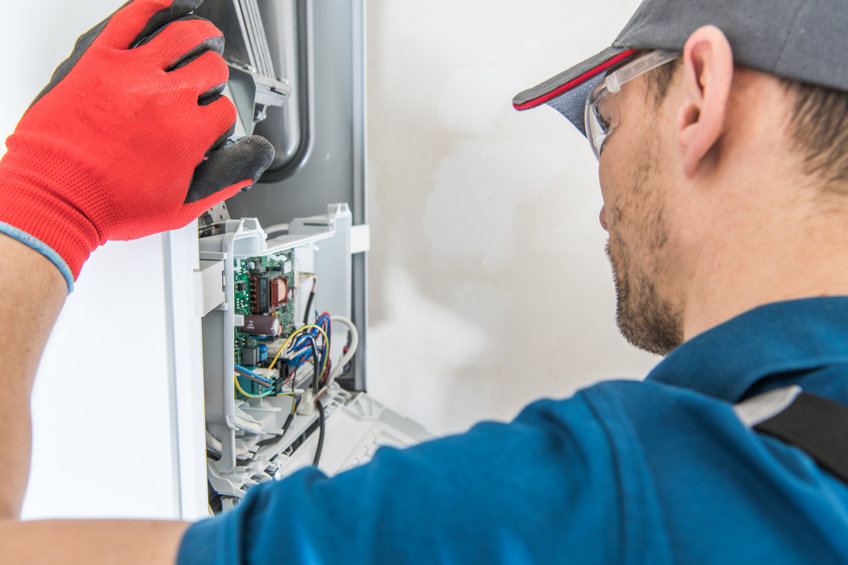 Experiencing issues with your furnace can be a hassle, especially when the thermometer is stuck in less-than-optimum temperatures. Knowing about the different problems that can affect your furnace will help you understand what's going on so you can determine if it's time to call for professional assistance.
Rol Air Plumbing & Heating, the authority on heating repair in Elk River, MN, is the name you can count on to keep your heating system in tip-top shape all year round. Here, we'll take a look at common issues that may affect your furnace.
Malfunctioning Thermostat
If you notice that your fan is running non-stop, this could mean that your thermostat isn't working properly. Sometimes, a simple battery replacement can restore functionality. However, if the problems persist, you may need to call in for professional heating services since your thermostat may have to be recalibrated by a qualified technician.
Clogged Air Filters
One of the most common problems that can affect your furnace has to do with air filters. Dirt and debris can clog the filters and cause strain on your heating system. This can cause an overall reduction in efficiency and put a burden on your utility bill. Scheduling heating maintenance will ensure that your air filters are replaced to allow for unobstructed airflow. This not only helps your furnace run properly but helps keep your indoor air clean.
Persistent Leaks
Condensation pipes allow water to flow where it needs to go for your furnace to function as it should. Blocked pipes can cause leaks that can be detrimental to the system. If leaks come to your attention, make sure to address them promptly. Otherwise, you may end up needing furnace repair services.
Worn Ball Bearings
Ball bearings are an essential part of a working motor. When they wear out, they can cause a scraping sound. If this happens, turn off the furnace and give your trusted technician a call. The worn-out ball bearings need to be replaced so your furnace can be up and running.
Keep Warm This Winter
If you're experiencing any issues with your heating, reach out to Rol Air Plumbing & Heating. For home and business owners in need of quality furnace repair in Elk River, MN, we offer top-notch installation and maintenance services. Call us or fill out our contact form to arrange a visit from our team.
Looking to keep your home healthy and save money? Check out the Rol Air Total Home Care 365!